Transform Your Supply Chain with Vecco VCRP™
The VCRP suite of business applications are built on Vecco's patented Collaborative Application Framework (CAF). CAF is a cloud-based business solutions platform designed to rapidly address the problems of a complex multi-tier supply chain in dynamic, time-critical business environments.
CAF's service-oriented, business model driven architecture allows for the development of tailored applications through configuration rather than custom code/programming. CAF is an open, standards-based platform which requires no software or hardware investment from business partners. The business-ready integration framework provides a lightweight enterprise service bus to quickly integrate with your existing infrastructure as well as those of your trading partners.
The benefit of the Collaborative Application Framework is that it takes less time to configure the prebuilt solutions as well as to build and deploy new business processes, and adapt them to your entire trading network. You'll quickly solve complex problems at a lower cost while being able to rapidly sense, respond and capitalize on the constant changes in your business environment.
Vecco VCRPTM Position in Enterprise IT Landscape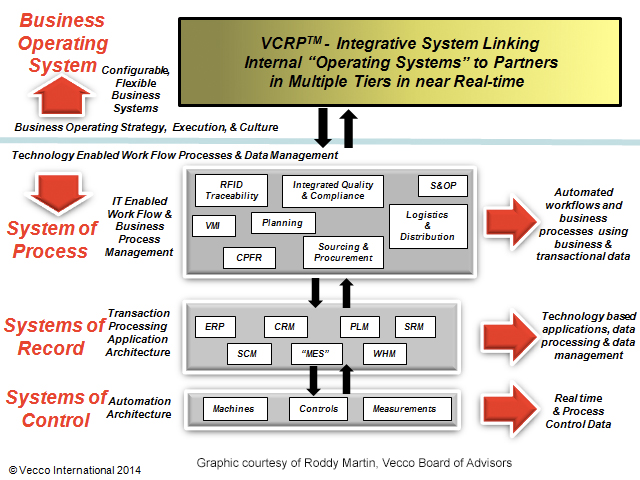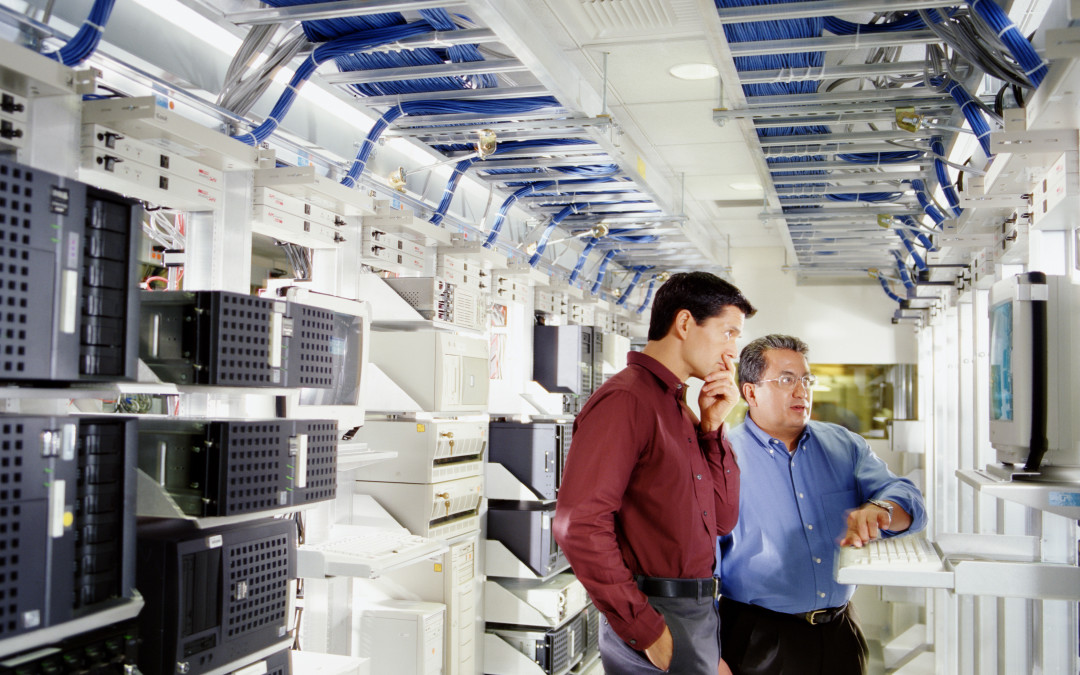 Every year there are several surveys asking supply chain executives to rank the challenges they face. And, for as long as I can remember, supply chain visibility ranks at or near the top. This year's reincarnation of the control tower metaphor is being applied to supply chain visibility. Can you see me now? If it's so critical, why haven't we implemented it? —Rich Sherman, Supply Chain Discipline Expert at Trissential The supply chain landscape is composed of many different applications and systems often within an enterprise, let alone the inclusion of the customers and suppliers required to achieve end-to-end supply chain visibility. It's a complex functional and technical network. There are many vendors addressing the issue; after all, in many ways it represents the Holy Grail. However, the problem is that for supply chain visibility to work, many systems from many vendors are going to have to interoperate. And, which company in the supply network is going to be the "mother ship"? Your customer and supplier base are composed of competitors to one another and you're not their only trading partner. Like them, you have competitors that are their customers and suppliers. Aha! Perhaps this is the reason that for as long as we can remember, supply visibility is the most desired yet underserved solution in supply chain. That is not to take away from the number of vendors that are providing visibility to a limited subset of the supply chain. There are some solutions in transportation, electronic transaction exchange, procurement, intra-industry collaboration, and other functional capabilities that provide control-tower-like applications. Just no one seems to be addressing a company's entire supply chain. Well, no one except Hewlett-Packard. In contract with Vecco International, H-P defined and developed a technology agnostic collaboration platform, primarily to incorporate their supplier base... read more